''When the winds of change blow, some build wall and other windmills'' (proverb anno)
WCI, with Wright Consultancy in Ireland, has a history of over 30 years in delivering change processes. The hard lessons we have learned internationally in emerging economies are that traditional approaches to change management process often do not work. There is a need for more direct and forthright communication, clearer implementation and communication plans which are tempered by the individual delivering the messages of change, supported by a team sensitive to local issues and cultural differences. WCI pride themselves in listening, understanding and being realistic of the outcomes.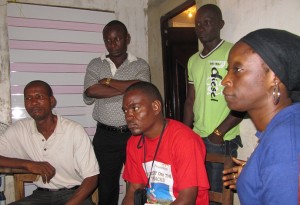 Change management experiences have been supported in the Caribbean, India, Jordon, Palestine as well as East, West and Southern Africa, notably: Nigeria, Sierra Leone, Ghana, Tanzania (EAC), Kenya, Rwanda, Burundi, Mozambique and South Africa.
Contact us to see how we can help you.
Back to the Home Page.